Editorial – A Summer Stroll With Citizen Vintage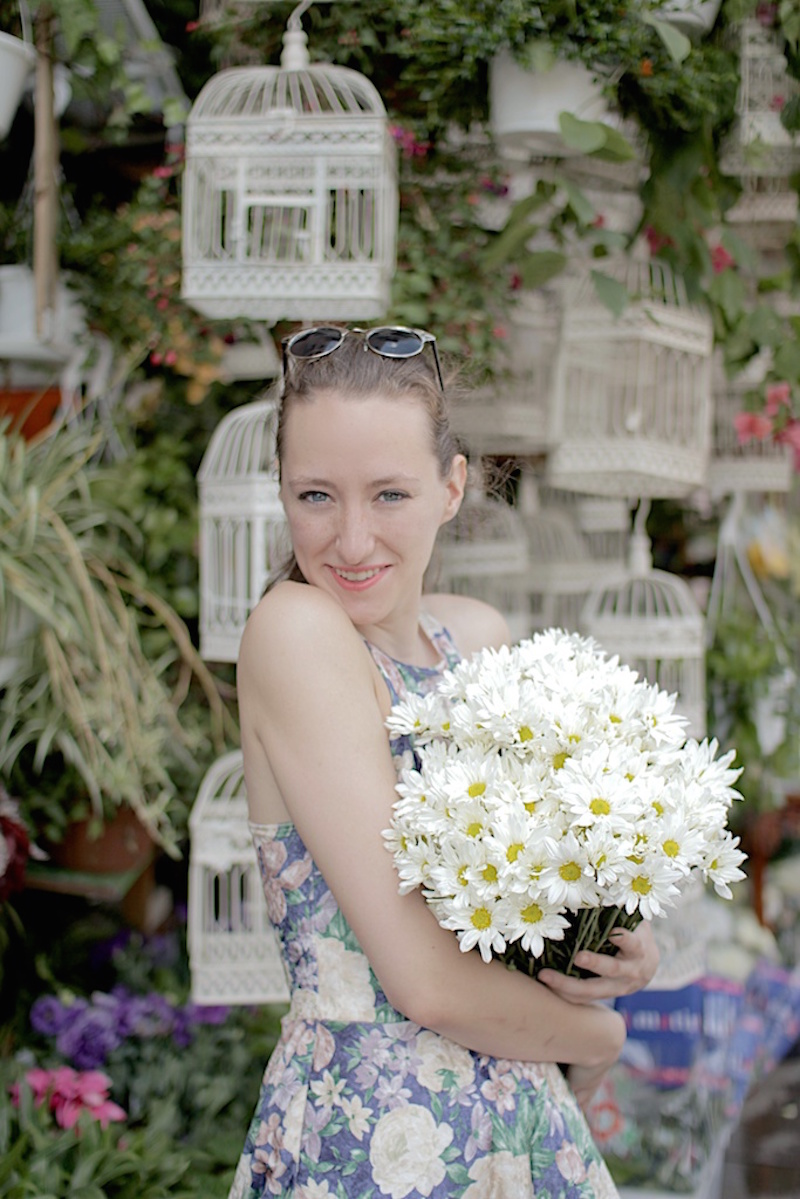 On a breezy summer day there's nothing quite like going for a stroll in the neighbourhood: grabbing an iced coffee, packing a little picnic, and lounging in the park with a few friends. Recently, one of our favourite shops in the Mile End, Citizen Vintage, invited a Querelleuse for some sunshine fun times while wearing a few of their one-of-a-kind and hand-made styles.
Owners Lara and Becky curate their shop with unique designs made in their workshop, a collection of pieces made in collaboration with local creators, their own expertly selected vintage finds, and then surround them all with the work of an artist-of-the-month, who they invite to pimp out their window and shop. In the words of co-owner, Lara, « The walls above the racks act as an art gallery, displaying paintings, photography and prints. From photographers, to illustrators, and fashion designers, to grafitti artists, we have worked with talents from a variety of creative backgrounds. These monthly exhibitions reflect the space and ambiance of each artist's universe. »
I really love the sense of artistic community and creativity that surrounds you while perusing their stock for that one-of-a-kind new piece for your wardrobe. It makes you feel good to support artists living in your community, all the while knowing the threads in front of you are made of recycled fabrics, so you're helping mama nature too!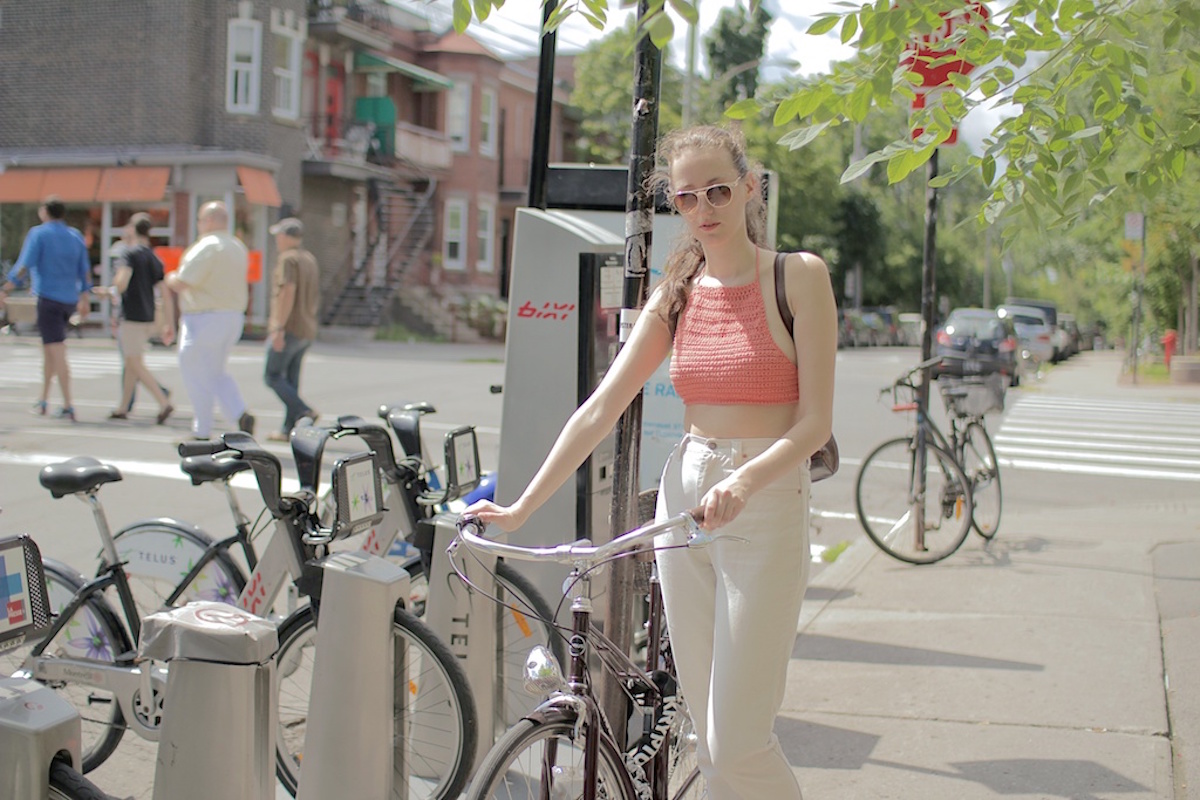 Check out the photo-story from our street-style inspired exploration of the neighbourhood, and some of the art they've featured this month by Alice Zhang!
Citizen Vintage
5330 Boulevard St-Laurent (between Fairmont and St. Viateur) / Mile End
Look One: Crochet top by Miyuki Crochet. Shades, white high-wasted denim, brown leather backpack and brown leather shoes all vintage selections from Citizen. Shot @ Café Olympico.
Look Two: Cream leather clutch created by Meena Bags. Floral Dress made for the exclusive Citizen line (all made out of recycled fabrics)! Bangle, shoes and glasses all vintage finds by Citizen Vintage. Shot @ Dragon Flowers.
Look Three: Cap by The Lost City. Jumper a part of the Citizen line made of recycled fabrics. Crop T and sandals vintage finds from Citizen Vintage. Shot @ the legendary St. Viateur Bagels.
(yes, we recreated the classic St. Viateur shot … sorry, not sorry)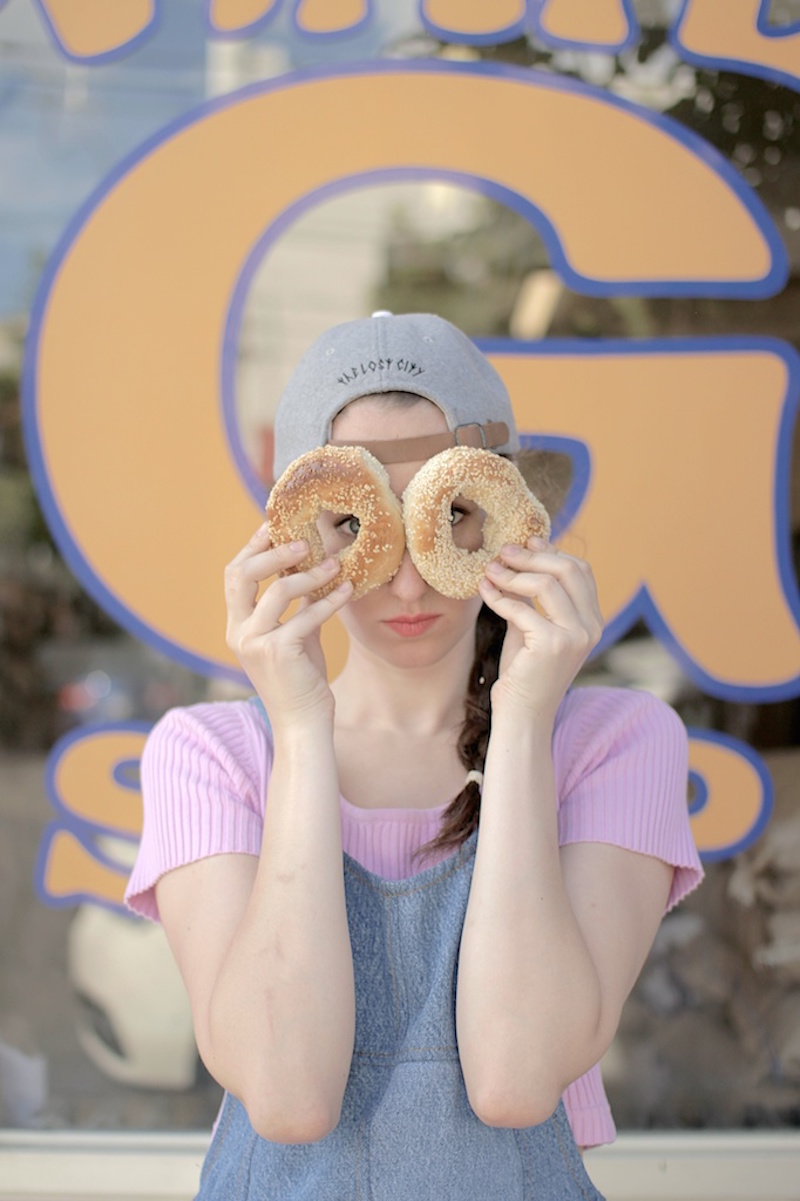 Look Four: Cap by The Lost City. Tuxedo T, shorts & rad white leather shoes all vintage finds to be found in store at Citizen Vintage. Banana lighter by artist-of-the-month Alice Zhang. Shot @ the En Masse tunnel on St. Joseph and St. Laurent.
Last, but not least, check out this month's artistic creations by Alice Zhang in the window, she made a straight up rad display!
Thanks for the invite, Citizen!
Photography : Lara Kaluza
Write-up & Modelling : Sarah Swiderski
Commentaires
commentaire