Fashion – #SoiréeMode at LaSalle College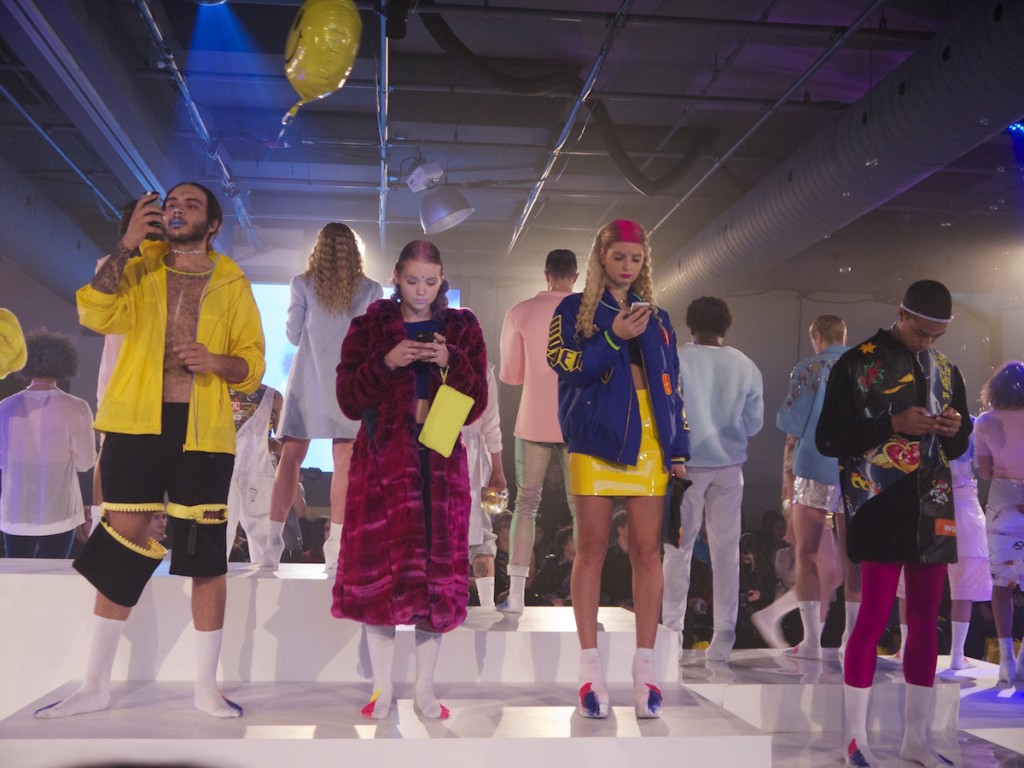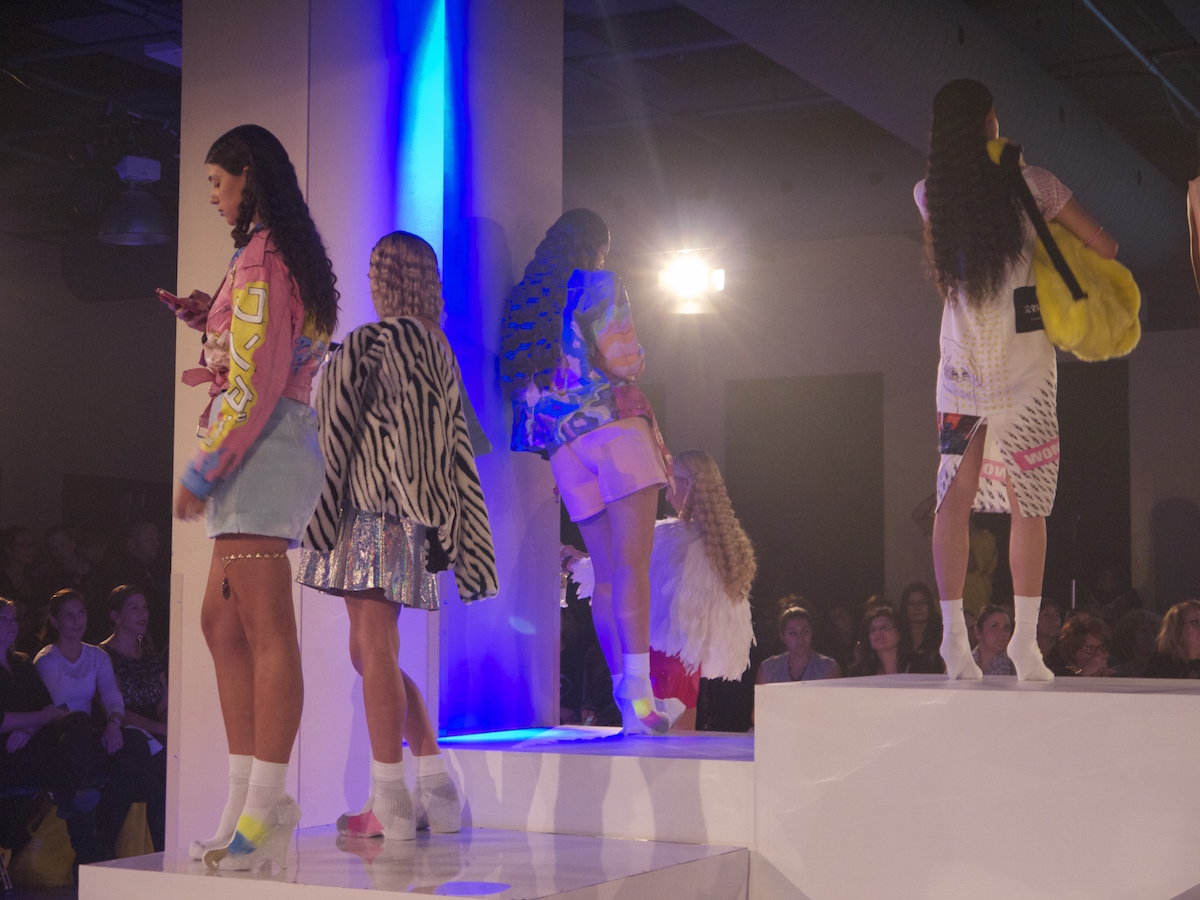 Soirée Mode at College LaSalle was a cinematic fashion experience. Brought to you by the fashion and design students of LaSalle College, the showing featured four collections: #HYSTERIA, # BRKLYNSBADDST, #DUPLICATA and #PLUR. Our favourite was definitely #PLUR, but we'll get to that in a minute…
Video monitors on all four walls flashed through thematic frenzies which matched with the mood of each collection. The staggered inner stage in the centre of the room was a unique take on the catwalk. Trading in the classic walkway for new dimensions and levels allowed for a great number of styles to be showcased simultaneously with the incorporation of diverse new walking arrangements for the models. This approach meant that each collection could be viewed in its entirety without any single look competing for attention, since there was no front or back proper to the presentation setting. With the stage set for a fresh take on presentation, the collections launched into their distinctive styles.
The first showing had some very American Horror Story vibes. Two futuristic-Greek guardians guided out a woman in a floorlength straight-jacket dress to the pinnacle of the presentation platform. There she stood in manic hysteria watching down on the models circling her stage in their asylum stylings until finally they all surround her in the end and overwhelm her by staring right back. Video installations of a million different eyes flashed in the background making it obvious that there was something here not to miss out on seeing. The line featured chains and locks for necklaces, the defining characteristic of the asylum inmate. The unbalanced mental state #HYSTERIA created was made literal by cropped-back garments which hung to floor-length aprons in the front. My favourite item from the collection was a backpack that was built into a black leather crop top, merging form and functionality. Fashion drove all the models mad and the show moved on to #BRKLYNSBADDST.
#HYSTERIA
#BRKLYNSBADDST
This line opened their set with
some badass dancing. Street wear featured in this collection was inspired by paisley bandanas, fur meets fitted caps and a little bit of glam paired-down for daywear. One of our favourites was the bronze on bronze tracksuit.
#DUPLICATA
#DUPLICATA's cinematic twist was reminiscent of a futuristic Breaking Bad. Models emerged in clone-like attire: purple bob cuts and white plastic suits with large turquoise triangles on the back. The models took their stance on the presentation podium and emerged from their plastic cocoons to reveal their monochromatic styles like some sort of cosmic fashion dolls. Steam blew across the stage, adding to the impression of industrial mass-production. Rotating like mechanical cogs in a fashion factory, these clones wore long lines, asymmetrical sheers, cutouts and wide-brimmed skirts, elements which have been trending in presentations this season. At the end of this show the message we were pulling away was: CONFORM TO THE MODE.
#PLUR
Finally, #PLUR. This was the stand-out for us at Soirée Mode. Models wore such an array of fun, bright, pieces which brought together a wicked array of kitschy elements with the allure of couture. Each piece was completely unique and fabulous. Consumerism was in overload and languages from Japanese to Arabic were plastered on outfits along with an endless array of brand names and logos. Globalization hit hyper-drive. Two favourite coats of ours were the fully white feather number and the blue pastel peacoat with a hundred different painted keys attached around the shoulders and upper-back.
Models toted boxes of cereal as handbags and bubbles blew across the stage. As each model took their place they whipped out a cellphone and proceeded to text and selfie like true millennial rave-regulars. So many different furs were on display here. The Pikachu and tiger backpacks were super fun, notable, mentions as well. We left wishing we could go home with so many of the fun looks from #PLUR.
Good job to the team at LaSalle College, keep up your hard work. We look forward to seeing how these talented students breaks into the Montréal fashion scene in the years to come!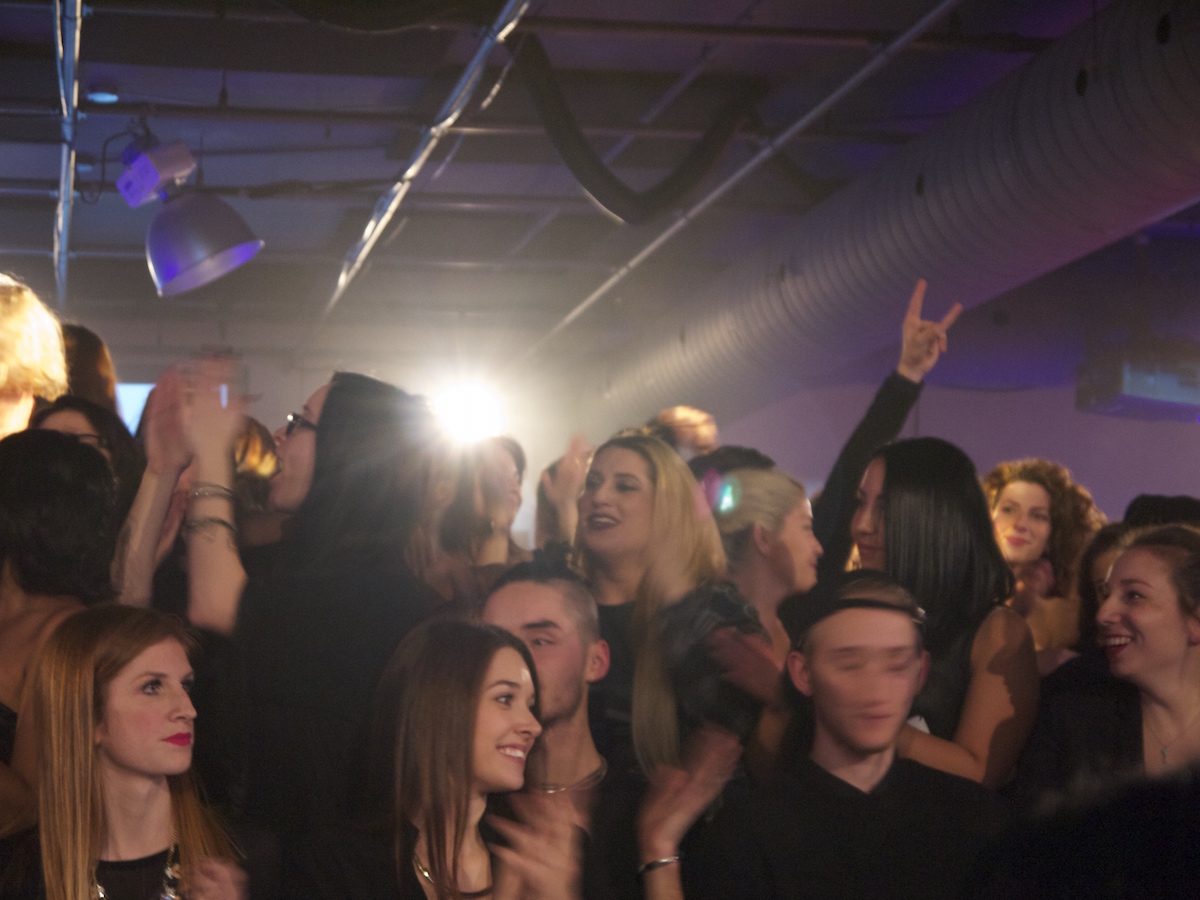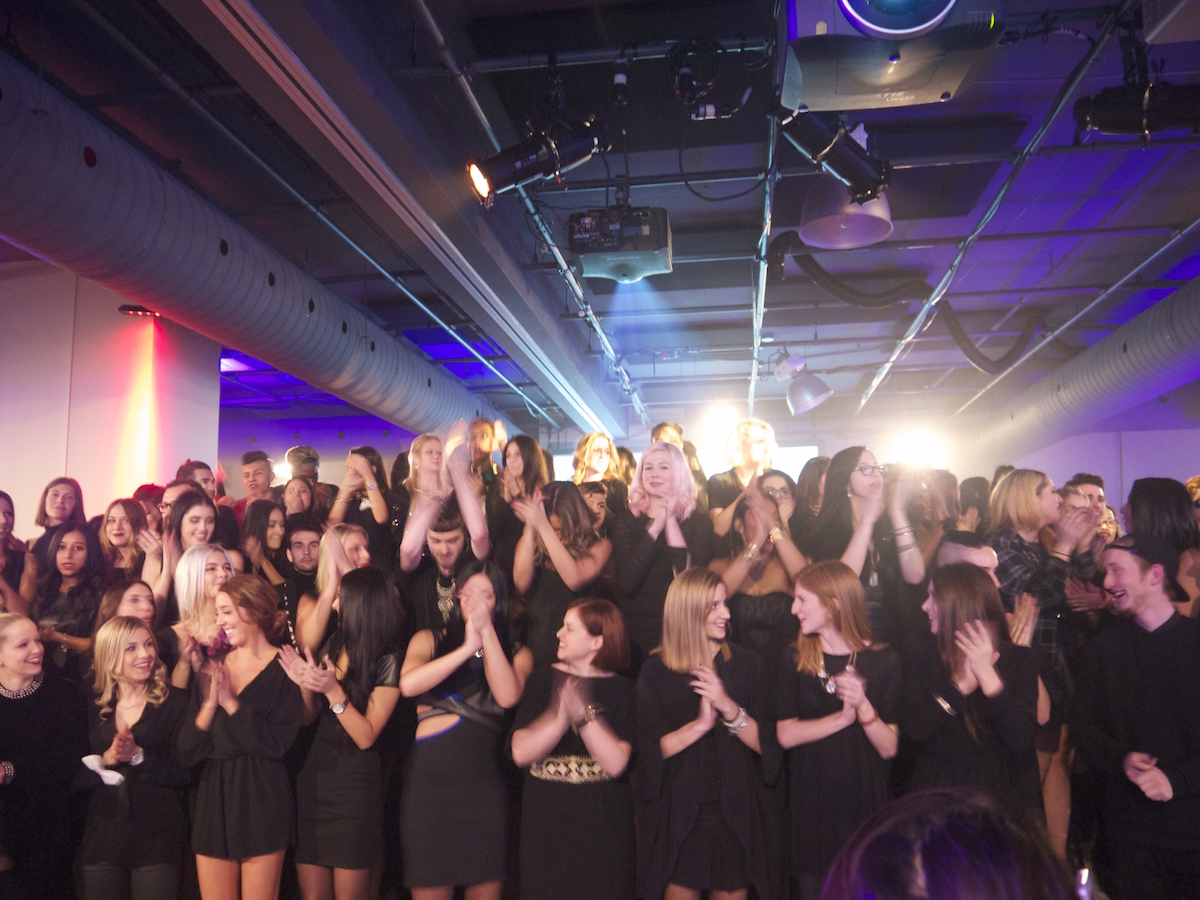 Article and photo credit: Sarah Swiderski.
Commentaires
commentaire